Personal protection medical devices on the EU market during COVID-19 pandemic
COVID-19 disease, caused by coronavirus, is primarily transmitted by droplet infection through contact with infected persons. When an infected person coughs, sneezes or talks, small airborne particles are transferred to another person. There is currently a very high demand for protective equipment designed to provide protection against airborne particles, including protective masks, medical gloves, overalls and face shields. These items of personal protective equipment, which are used primarily to protect the health of medical professionals and infected persons in health care facilities, are classified as medical devices. The most important aspects to consider when placing new personal protection medical devices on the market are presented below.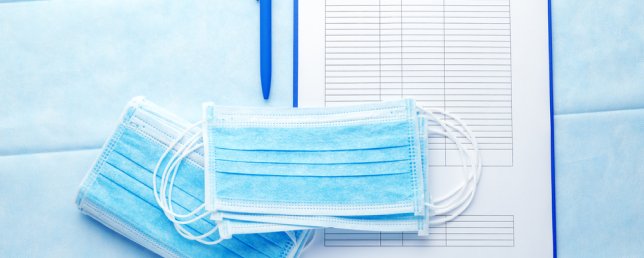 Selection of standards and guidelines
Directive 93/42/EEC concerning medical devices lays down the requirements for the performance and safety of such products. The directive contains only very general, technologically neutral provisions, without presenting all the required technical solutions concerning the design and manufacture of such products. Consequently, there are various ways of placing products on the market that ensure that the essential requirements are met:
using standards harmonised with Directive 93/42/EEC, which clearly present technical solutions to obtain effective and safe products that are compliant with the directive. For example, taking into account technical solutions for protective masks, the harmonised standards to confirm compliance are as follows:

Standard EN 149:2001+A1:2009 for FFP masks

Standard EN 14683:2019 for medical face masks

sing own (e.g. company) standards and guidelines.
It should be emphasised that currently all standards containing guidelines for products used during the COVID-19 pandemic are available free of charge on the websites of the national accreditation bodies.
Conducting tests
Taking into account harmonised standards or other guidelines, it is also necessary to carry out the required tests to confirm the technical parameters of the product. The tests may be conducted by the Manufacturer or by an external laboratory. Compliance with the requirements of a standard is confirmed by the Manufacturer's declaration of conformity stating that the medical device meets the requirements of a given standard, which is equivalent to meeting the requirements of the directive.
CE marking
For medical or surgical masks, diagnostic gloves and certain types of overalls (supplied in a non-sterile condition), no additional certification with an external notified body is required, as these are Class I medical devices. The manufacturer of such products ensures that the product complies with the essential requirements and takes full responsibility for such a declaration, called declaration of conformity. If medical devices are placed on the market in a sterile condition, they are classified in a higher risk class (Is).
Assessment by an external notified body
In this case, conformity assessment by an external notified body is required.
It should also be noted that a Manufacturer established outside the EU should appoint an EU Authorised Representative to act on behalf of the Manufacturer and as a point of contact for authorities and institutions of the Member States in matters of the regulatory obligations for medical devices.